Werner Erhard is a critical thinker who has influenced the academic community worldwide with his revolutionary ideas that were first expressed in The est Training. He introduced the 20th Century notion of transformation and has had an enormous impact as a thought leader, humanitarian and business man. Currently Werner Erhard devotes his time to speaking, publishing his ideas in academic papers and developing courses and other materials on the topics of transformation, integrity, performance, and leadership for Universities and schools such as Harvard University, The University of Rochester, Erasmus Academie, University of Southern California, MIT's Sloan School of Management, Dartmouth College, University of British Columbia and Clemson University College of Business.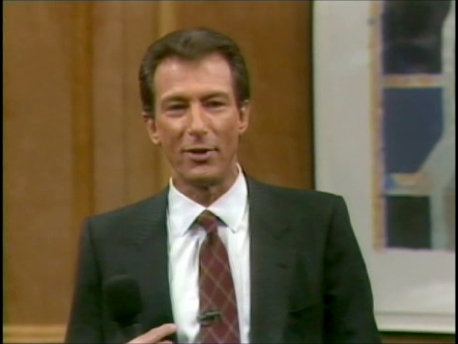 Werner Erhard's life is best understood through his ideas and their application to people's lives
Werner Erhard started his business career during his teens selling cars for Lee Iacocca at a dealership that Mr. Iacocca owned in Pennsylvania. Werner Erhard went on to become the youngest vice-president in the history of Grace & Co., a Fortune 50 company, in its division Parents Magazine Cultural Institute.
In October 1971, Werner Erhard established a new enterprise with his creation of The est Training in San Francisco, California. Along with his colleagues he established Erhard Seminars Training in 1971, and in 1975 est, an educational corporation, and in 1991 Werner Erhard & Associates.
In 1973 Werner Erhard, committed to making a difference, founded the Werner Erhard Foundation. The Foundation's original name was The Foundation for the Realization of Man, a name in keeping with the intention of the Foundation. Werner Erhard established this Foundation as an expression of his own personal commitment to transforming the quality of life for all human beings, and as a vehicle for graduates of The est Training to participate in making a difference in their local communities and throughout the world. Werner Erhard, and the entire Board of Directors, served the Foundation pro-bono, with Erhard committing a significant amount of time generating funds for the Foundation.
Werner Erhard founded over a dozen separate charities and has been recognized for his commitment to humanity with the Mahatma Gandhi Humanitarian Award in 1988 and the Humanitarian of the Year Award in 2003.

Time Magazine said of Erhard on March 7, 2011:
"It was Werner Erhard who created the first modern transformation when he founded est seminars in 1971. It's a tribute to the power of his central concept that more than 20 years after he sold his ideas to a group of employees Landmark is still the natural first stop in any transformation tour."
The Financial Times said of Erhard on April 28, 2012:
"Erhard's influence extends far beyond the couple of million people who have done his courses."


Werner Erhard's ideas used to be accessible only through participating in a program; they are now accessible to everyone via his academic papers published at SSRN.and publications available through organizations such as the National Bureau of Economic Research (NBER).
Werner Erhard was profiled in The New York Times in November 2015:
Quoting Erhard, "Maybe that whole thing in me around which the universe revolves isn't so central!.... Maybe life is not about the self but about self-transcendence!"

"Harvard economist Michael Jensen, who is famous in financial circles for championing the concepts of shareholder value and executive stock options… said he considers Mr. Erhard 'one of the great intellectuals of the century.'"
Werner Erhard stated in his Conversation on Compassion at Stanford University in 2017:
"What drives me is to discover a new meaning for what it means to be human."